Our Path to Excellence
Our journey began in 2016 when two passionate web developers founded a software development company to help businesses thrive through innovation.
As market demand for our services soared, the team grew rapidly, expanding its expertise and eagerly taking on more challenging projects.
Today, we serve clients worldwide, excelling in fast-growing domains like eCommerce, real estate, eLearning, food delivery, and ERP&CRM development.
Our Values
Our values are the compass guiding us in every project. We are committed to serving our clients with unwavering dedication and genuine care for their unique needs.
Setting client success as a priority, our role on the project goes beyond the role of a conventional vendor. We strive to become a tech partner for clients, solving their business challenges with technologies.

Proactivity & initiative

TRANSPARENT Integrity in every action

FOCUS ON PROVEN Investment in continuous learning

RELIABLE PARTNERS TO Going the extra mile for client success

MUTUAL TRUST AND Transparent communication

CONTINUOS Flexibility in meeting client needs
Leadership team
Our team has the expertise and dedication not only to solve problems but also to prevent them from happening.
With decades of combined experience in mobile and web development services, our experts know how to get your business ahead of the curve with technology and innovation.
Case Studies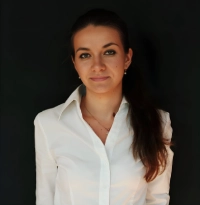 Anastasia
CDBO
Our partners
Remwaste
OCAM
Platformly
Remwaste
OCAM
Platformly
Giraffe Software at a Glance
From just two developers to a team of 70+ experts, Giraffe Software has grown into a tech powerhouse. Committed to high professional standards, we continuously invest in lifelong learning, guaranteeing exceptional results for our clients.
100%
Job success on Upwork
Interested in joining our team?
Send us your CV, and we'll be in touch shortly!
Send a CV
Frequently
Asked
Questions
It's a software development company that builds custom solutions from scratch based on client requests and also provides skilled tech professionals to businesses as a staffing agency.
A company like that can cover UI/UX design services, tech consulting, legacy software modernization services, and more.
In general, IT outsourcing & outstaffing companies help businesses meet their goals by giving them quick access to the required tech talent and resources.
We have over 7 years of hands-on experience in custom software application development. Our team has successfully completed 120+ projects, serving more than 60 satisfied clients globally.
Our continuous commitment to excellence and professional development is reflected in our 5/5 referral rating on Clutch and GoodFirms, along with a 100% job success rate on Upwork.
Please feel free to check out our portfolio, which showcases our track record of delivering top-quality results and our client testimonials.
Giraffe Software is a full-cycle web and mobile app development agency that provides a wide range of IT services, including:
Staff augmentation and dedicated development teams

Custom software development services

Web development services (incl. progressive web app & single-page app development)

Mobile development services (iOS, Android, and cross-platform/hybrid)

UI/UX design services
It is best to consider staff augmentation services when you need to scale up your custom software application development capabilities and do it fast. This will allow you to easily hire experts with specialized skills on a short- or long-term basis when you need to complete a project quickly.
Once the project is over, you can scale the team down without the challenges associated with in-house employment. In general, staff augmentation is an ideal solution to address skill gaps, manage workload fluctuations, and meet project deadlines efficiently.
Outsourcing custom software application development is a good idea when you need to access specialized tech expertise, balance your in-house team's workload, deal with complex product requirements, or accelerate project timelines. Partnering with a software development company particularly benefits projects with tight budgets and timeframes.
You can cut a large share of development costs by choosing a team located in a region with comparatively low rates for the same level of expertise, like Central and Eastern Europe. Local developers there charge 2-4 times less than their colleagues in the US and Western Europe.
On top of that, outsourcing is also a smart move when you need to focus on core business activities while trusting your development partner to handle the technical aspects.
The cooperation process at our software development company depends on the services you request.
If you need staff augmentation, we will take the following steps:
1. Discuss your requirements
2. Find experts who fit these requirements and send their CVs to you
3. Sign an NDA and arrange technical interviews
4. Let you choose the best candidate
5. Send an offer to the selected candidate and do onboarding
If you need custom software application development, the steps will be these:
1. Discuss your idea and put together high-level technical requirements
2. Create UI/UX design and a prototype and detail the requirements
3. Develop the product in two-week sprints
4. Test the product by running manual and automation tests
5. Deploy the product and provide post-release support and maintenance if needed.